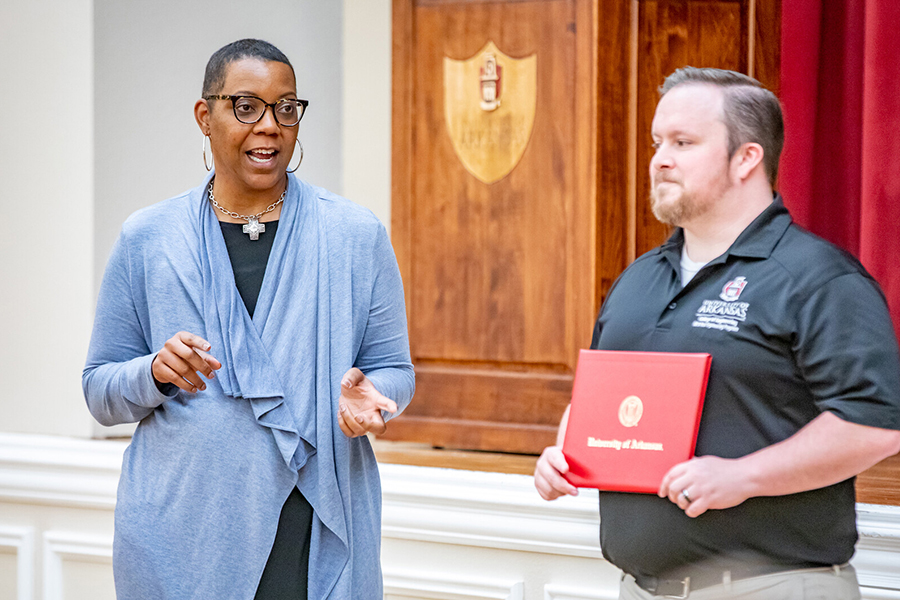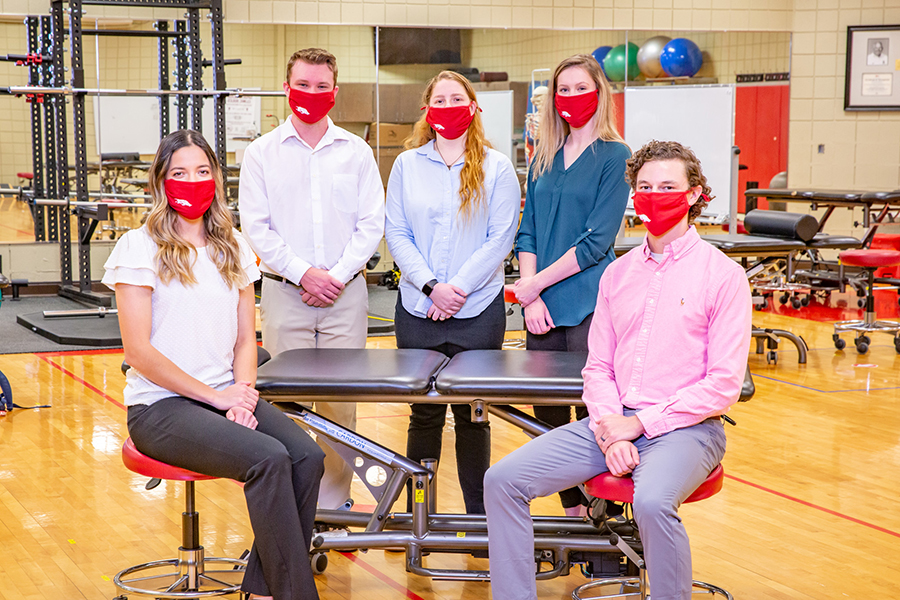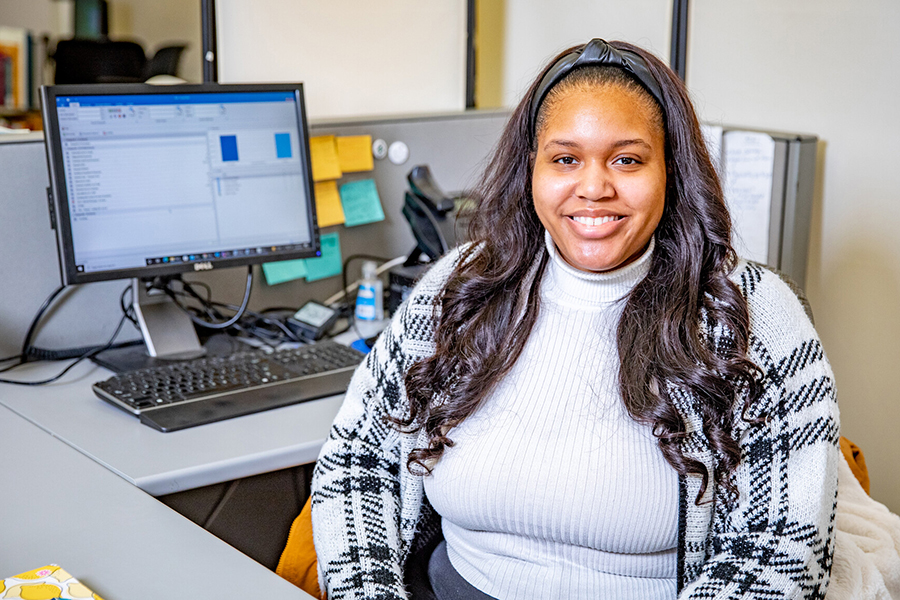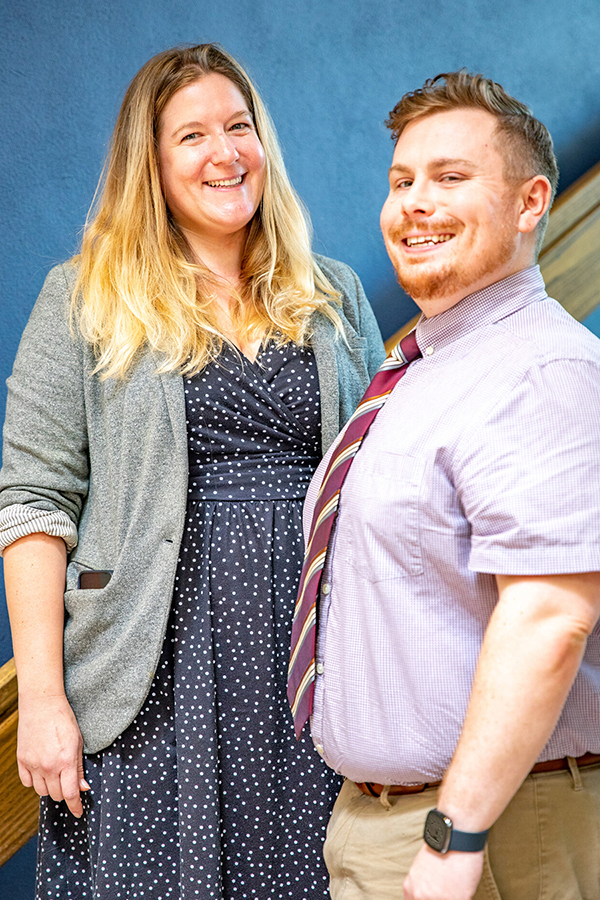 The Staff Senate serves as a bridge between campus staff and leadership to make the University a positive place to work.
Staff Senate meets the second Wednesday of every month.
Our next meeting will be held at CORD on December 13 from 3:00 - 4:30 p.m.
Meetings can be joined online live via this MS Teams virtual video connection. If you have trouble connecting, please email ssenate@uark.edu for the audio-only connection or for other assistance.
Staff Senate Listserv
Subscribe to the Staff Senate News listserv for current updates and news.
Log into the email account that will be subscribed (or unsubscribed) to the list.
Open a new message and remove any text, including your signature line.
In the To: field, enter "listserv@listserv.uark.edu."
Leave the Subject line blank.
In the body of the email:
To subscribe, enter "subscribe staffsenatenews fullname"
To unsubscribe, enter "signoff staffsenatenews fullname"
Note: Replace "fullname" with your name. For example, "subscribe staffsenatenews Jane Smith."
Send the message.
Questions? Concerns?
If you have a concern or question for Staff Senate, please send an email to ssenate@uark.edu. Each concern will be considered by the appropriate sub committee.
Staff members who submit concerns may be contacted by the Staff Senate sub-committee for further information.
Incidents of discrimination, harrassment, or threatening behavior should be submitted through report.uark.edu.
Please note that the university announced a classification and compensation study in the spring of 2022 to address not only salaries but overall employee classification and employment structure. For more information visit the Human Resources Employer of Choice web page.